This article doesn't talk about production, recording, or anything to do with music and songwriting. Let's talk about the outside-the image, the knowledge, and the promotion. About the main thing, and specifically.
In 12 years we had contact with hundreds of musicians – someone was our resident, someone participated in compilations, someone played at our concerts or just "wrote in the personal". This is 100% underground, music which has no chance to become popular and commercially successful (it is neither good nor bad – a personal choice). Looking at many from the outside, we see the same mistakes in material presentation, image component and communications.
22 ways to get better.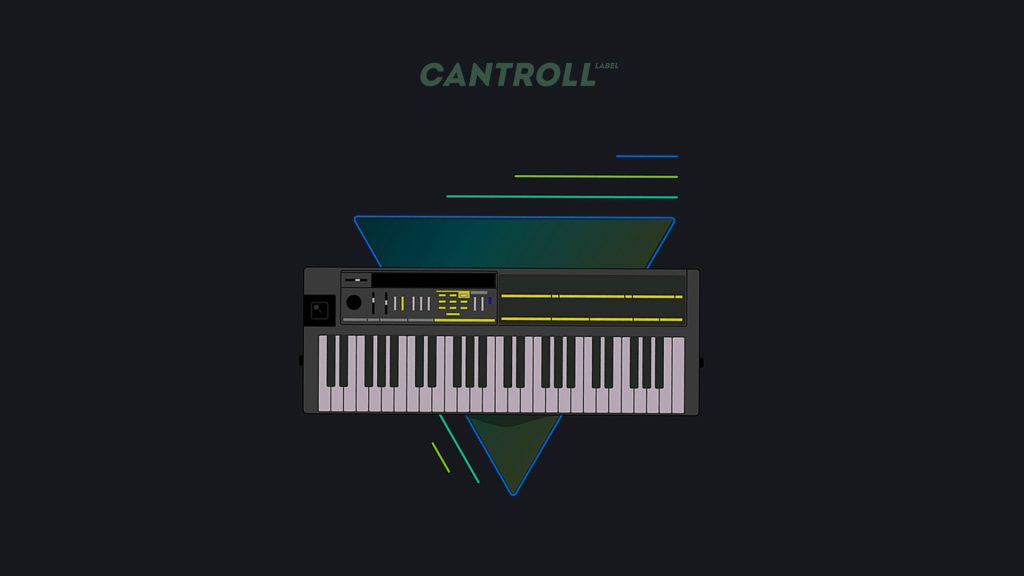 CREATE OR COMMISSION COOL COVER ART. IT IS YOU MUSIC'S "CLOTHES" IN THE ONLINE WORLD.
You have only a couple of seconds to convince an accidental user to listen to your tracks. So you want to take the cover art — the thing that the listener sees first — seriously.
FILL IN BIOS ON YOUR SOCIAL MEDIA ACCOUNTS
Put yourself in the shoes of a person who knows nothing about you. They want to understand the genre of your music, the way you differ from other artists and whose music your tracks resemble. Write about your involvement in festivals, collaborations with other artists, interesting facts and several quotes. Be convincing but brief — it is unlikely that someone would read a large tractate.
WRITE A GOOD DESCRIPTION FOR YOUR ALBUM
This is important for at least two reasons. You need to tell a little bit about yourself and the release – what it's about, how it was recorded, and who you are. Get to know the listener. A small text of 10 sentences is something that will be copied or quoted in the future by the administrators of publishers and Telegram channels. Give them food for thought or a ready-made text. There will be more publications – it's checked!
YOU DON'T HAVE TO HAVE YOUR OWN WEBSITE
In 90% of cases, it will have low traffic and weak interest from the audience. You may end up regretting the time you spent creating the site. It's important for musicians to build up a regular social media audience – to have close contact, feedback, and organic distribution of new work. But to publish your discography (even in wav), I advise you to register your page on Bandcamp and use it as an "archive of your own music" – there are no limitations on disk space, and there is billing and reliable infrastructure.
EXPLORE THIRD-PARTY SERVICES FOR MUSICIANS
For example, SubmitHub. It is a service for pitching music to bloggers and independent curators on popular platforms like YouTube, Instagram, Twitch, SoundCloud, and Spotify.
CREATE MORE OR LESS REGULAR CONTENT
Writing tracks and albums is a very slow process. But coming back to the community every six months is no good either. You're losing old subscribers as well as new ones. Publish posts at least twice a week. What can you publish? Here are some ideas: videos from rehearsals; clips or lyrics from the band members' lives; interesting facts about the band; memories of songwriting or lyrics; announcements of new performance meetings; music selections; and household or concert photos.
STUDY THE SPECIFICS OF SOCIAL NETWORKS AND SERVICES
There are many nuances. For example, Facebook blocks shortened links like vk.cc, and VKontakte does not rank well for posts with links to competitor sites (for example, YouTube, Yandex.Music or Apple Music). Use the article editor for large texts – such posts attract more attention and there is an opportunity to save the article. Use hashtags, but do not abuse them – if there are more than ten tags, the entry will not show up in VKontakte search. Did you know that shortened links from popular clck.ru do not open for users from Ukraine? Study the technical features of the services you use!
MAKE AT LEAST ONE GOOD VIDEO CLIP OR LIVE
The atmosphere the musicians create on stage is as important to fans as the songs themselves. Add videos of your performances to your page, and new listeners from other cities will feel some of the emotion that was born in the hall. A full-fledged art video is another way to make a name for yourself on popular YouTube. In addition, not all media outlets have plug-ins to embed audio on their site, so they attach only video content.
PUBLISH ONLY COMPLETELY FINISHED TRACKS
Maybe in a few years, you will not like the version of the track, and to remove it from some resources will be impossible or very time consuming.
RECORD AT LEAST ONE COLLABORATION FOR AN UPCOMING ALBUM
Teamwork is an interesting experience (which is good to be able to do in any field). Plus, new names will decorate and diversify your album.
Also, you can appear in your friends' music videos, thereby drawing the attention of their audience. Or you can go on stage during their performance – and perform something together. It's another way to get new listeners.
PERFORM AT GOOD EVENTS
Big and small, local or in neighboring cities. Any organizer spends money to promote an event by distributing announcements and posters. The cooler the event, the bigger the budget. Besides, it's always a new audience of listeners for you – they'll listen to the tracks before the concert or maybe appreciate the performance.
SUBMIT APPLICATIONS TO PARTICIPATE IN PLAYLISTS
Such playlists are most often themed, and are most common on Spotify and Apple Music. Major music communities, new music sites, and bloggers have their own selections. Sometimes these playlists are editorial (like "Top News of the Month"), and sometimes they're open, and anyone can submit a request to be added to a playlist. There's a lot of that, you have to look for it! Two examples: instrumental hip-hop and chill-hop.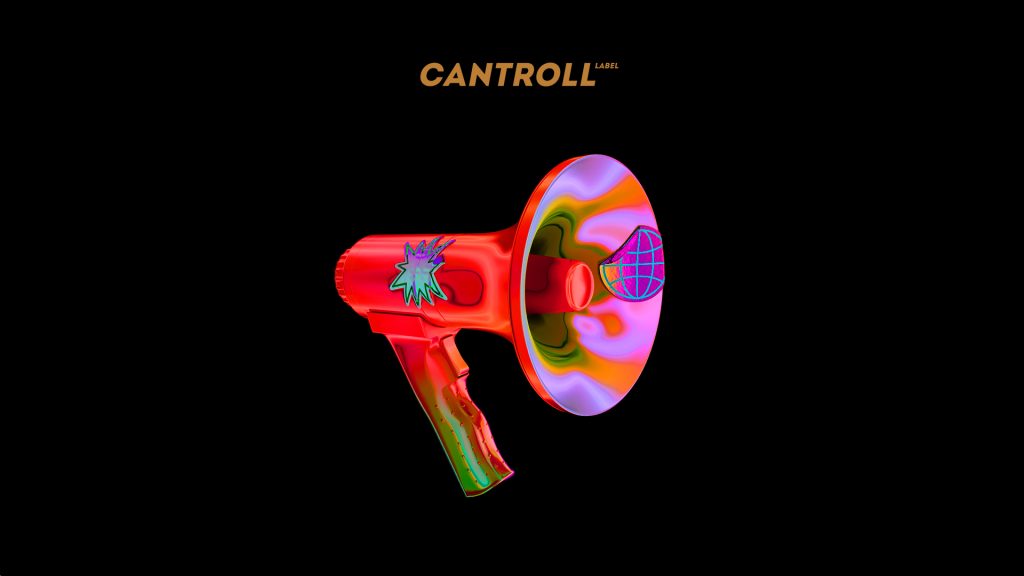 SAVE THE PROJECT MORE OFTEN AND HAVE THE MULTITRACK IN WAV
This is very trivial advice. However, talking to our musicians, we realized that about 70% of the albums that were recorded just 7-8 years ago have no source or version in WAV. Putting an album on Apple Music or Deezer, for example, with only mp3 is almost unrealistic. And to make a remix – even more so.
GOOD TRACK – CATCHY AND EXPRESSIVE TRACK
Emphasize the elements in the track that seem important and cool to you. Don't forget that the world is oversaturated with music now-a lot of people listen to unknown artists on rewind, or only 20-30 seconds of a track at a time. It's important to hook the listener right away. This doesn't apply to ambient, for example, but I think the point is clear – the "main thing" of the track must be shown from the first bars or accentuate it in the composition of the track.
SUBSCRIBE TO IMPORTANT EMAIL NEWSLETTERS AND MUSIC GROUPS AND CHANNELS
You need to keep up to date not only with new music in genre pubs, but also know what's going on – big festivals, city festivals, music corporation blogs, remix contests, and creative contests. Communicate and write letters to people you find interesting.
ASK YOUR FRIENDS TO LISTEN TO YOUR MUSIC ON STREAMING SERVICES
Or like the artist's profile. It won't bring any money (unless you have 100 thousand friends, of course), but that way the algorithms will understand that the music is worth showing to someone else with similar interests.
PUBLISH YOUR ALBUM IN DATABASES AND STREAMING SERVICES
For example on Discogs. It's the largest music text catalog with five million pages. Edit the pages of your releases on Last.FM. Yes, this site is much less popular in 2021 than in the old days, but it has a good citation rate – many blogs take their information there.
YOU NEED A SOCIAL NETWORK WITH MUSIC-RELATED CONTENT.
We don't do it ourselves, but we realize we have to. Show some of your life. What kind of person are you? What do the band members live by? What inspires you and what you don't like. The people around you, trips, hobbies, stories, backstage, humor, everyday life. For example, photo content on Instagram would be good for this. Or short videos on TikTok.
OFFER AN ENTRY WITH NEWS ABOUT A NEW SONG OR ALBUM TO DIFFERENT COMMUNITIES AND SOCIAL NETWORKS
The better the proposed publication fits the community format, the better the chances that it will be published. Add a description, a link to the community, the right tags, and attach your audio and cover art.
EXPLORE HOW MUSICIANS ARE SUPPORTED BY SOCIAL NETWORKS AND MUSIC SERVICES
Major music services and social networks support authors of original content. And if before it was available only to the most famous artists, now some opportunities are available to everyone. For example:
— Огонь «Прометея» — VK`s algorithm, which gives additional coverage to communities or individual posts.
— «Гранты ВКонтакте» — a program of individual assistance and receiving money to the balance of the advertising account for those who were the winners of the project VK Talents.
— Spotify for Artists — a system to help you improve and update your Spotify profile. You can make themed playlists, see statistics, and add concert announcements.
— Repost by SoundCloud — a system of support for premium users of the service. They can repost your track to their playlists, put monetization on already published tracks or become your distributor (put music on streaming platforms).
ENGAGE SESSION MUSICIANS IN YOUR WORK
A session musician is a musician who is used for the recording of a song or album, as well as for concert performances and tours. As a rule, they are not officially in the main line-up of the band, but play temporarily. Usually they are hired in the cases when band members don't have enough experience or resources to play the part in the studio or at the concert by themselves. Also, they are invited when you want to introduce a new style or character of playing. Have you seen how many people participate in Massive Attack's recordings? Look for sessionists in your city, as well as remotely. Through social networks, forums, freelancing exchanges, or special services (example: mixluv.com or soundbetter.com).
MAKE A PLAN FOR THE ADVERTISING CAMPAIGN IN ADVANCE
If your album will be promoted by a label, ask them about their promotional plan. What resources will he use? What resources should you tap into? Make a plan for promotion, arrange for publications. Spend some money on targeted targeting and paid posts. Choose a few sites and test out a few activities that are closest to you. You only have three days while the news release is "hot".
---
"Compete only with yourself. Progress does not mean getting close to someone. It is rather exceeding your past achievements," says Mark Shishlev, the head of Label Cantroll.